If you visit Mangistau, it would be a great idea to explore its stunning natural beauty along with its rich history. The historical and cultural complex "Otpan Tau" is an excellent option for such exploration.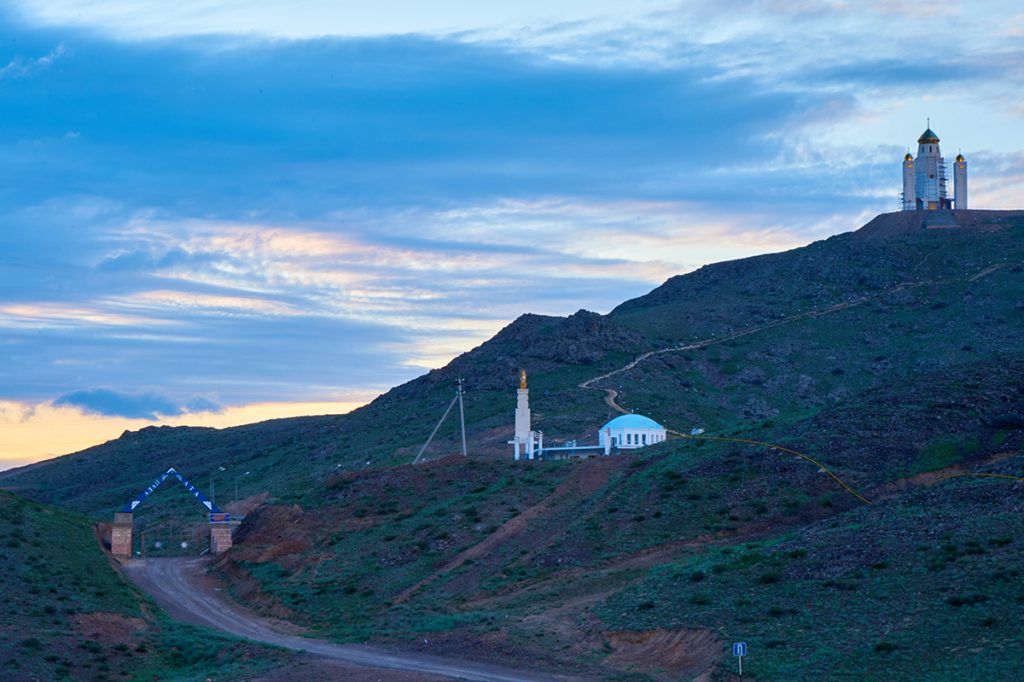 The Adai Ata mausoleum, a comprehensive collection of monuments, an artists' workshop, and a museum exhibition – all of these can be experienced at the Otpan Tau memorial complex. The project for this complex was initiated in 2004 by the poet and public figure Sabyr Adai and was constructed according to the design by the designer-architect Kopbol Demesinov.
Mount Otpan Tau, standing at 532 meters, is the highest point in Mangistau and one of the peaks of the Western Karatau ridge. It holds historical significance, serving as a meeting place during times of conflict. Batyrs, biys, and elders gathered here to consult and make crucial decisions for the future fate of our country. In times of invasion, the renowned warrior Adai lit a signal fire on Mount Otpan Tau to rally the people. The fire atop Mount Otpan Tau was visible from any point.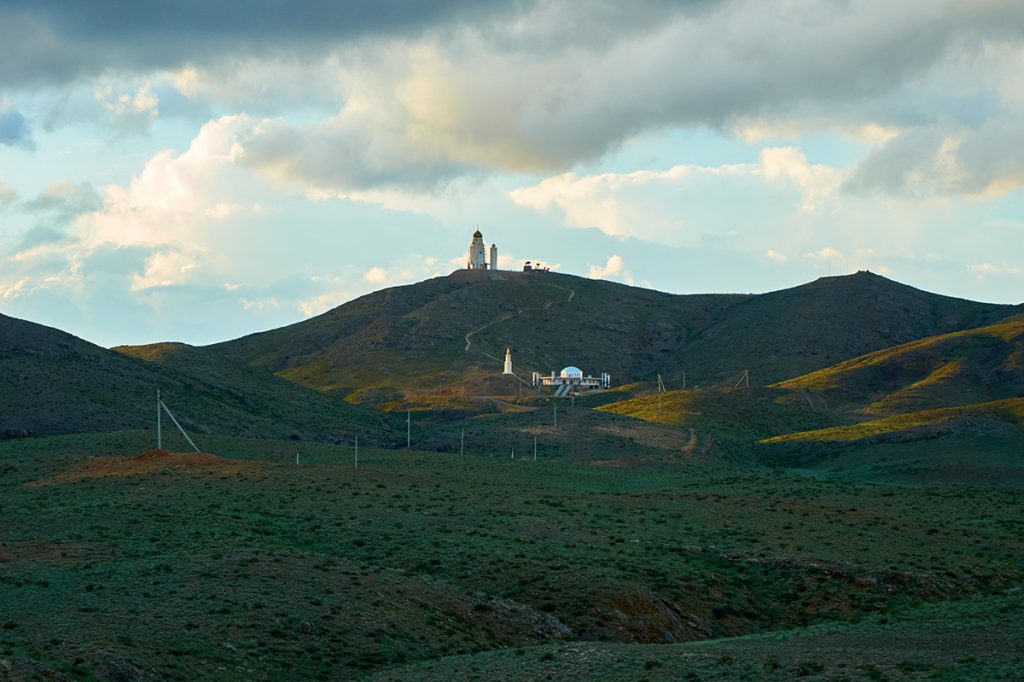 Today, following tradition, on March 14, on the eve of the Amal holiday, a fire of unity is lit on the top of this mountain. This ceremony serves as an eternal symbol of the well-being, integrity, and independence of the country. Additionally, during the "Korisu Kuni" ("Greeting day") holiday, descendants of Adai-ata gather in the Otpan Tau complex, setting the table in his memory. Festival attendees witness real entertainment showcasing Kazakh traditions and culture.
The spiritual, historical, and cultural complex "Adai-ata – Otpan Tau" comprises several elements: "Aksarai"— the white house of Adai-ata; an exhibition hall titled "Mangystau and Ancient Ancestors," providing organized information on the history and culture of peoples and tribes from the Stone Age to the present day; the mausoleum of Adai ata; the monument "Image of the Mother" ("Ana Kelbeti"); the coat of arms of the Adai ata family; a statue of a wolf—a totem of Turkic-speaking peoples; the Fire of Summoning; Batyr Square; and "Tu Tobe"—Symbol of Independence.
To reach the mountain's summit, one must ascend 362 steps, a number laden with significance as it represents the 362 saints of Mangystau. At the mountain's pinnacle, the Adai-ata monument, standing tall at 37 meters, is flanked by a tower on each side depicting his two sons—Kudaike and Kelimberdi. Nearby, the monument "Image of the Mother" ("Ana Kelbeti"), soaring at 15 meters, portrays Adai Batyr's wife, the mother. Her face bears the moon, and her heart holds the sun, symbolizing her radiant countenance and the intense warmth within.
Adjacent to these, a statue of a wolf, representing the totem of Turkic-speaking peoples, stands proudly—a symbol of freedom and strength. In close proximity to the octagonal Aksaray building (where the number 8 signifies the infinity of the Universe among the Turkic peoples), a statue of a snow leopard is also situated.